Incubator and Maker Space
Incubator spaces and the maker space are a key part of Innovation York Entrepreneurship's service offerings. Currently we provide student, faculty, and community entrepreneurs with access to two spaces within the York Region.
Created and managed by Innovation York, YSpace is York University's newest community innovation hub located at the heart of Downtown Markham. We help build great companies by connecting them with high-end equipment, access to capital and a network of influencers and entrepreneurs. We are creating a vibrant physical hub that encourages creativity and bridges the gap between large enterprises and startups within the York Region ecosystem through incubator space, entrepreneurship programming, and a maker space.
To find out more, please go to www.yspaceyu.ca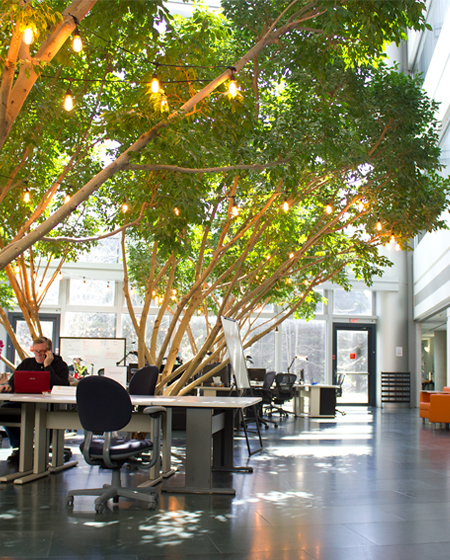 Innovation York is a key partner in the IBM Innovation Space - MCC, and provides incubator space to York-related start-ups. IBM-MCC brings together over 36 partners on the campus of the IBM Canadian head office.  The facility is a unique ecosystem that unites industry, entrepreneurs, funding agencies, and academic institutions in one space to help bolster research, development, and commercialization, and to help companies scale faster and drive economic growth.  Companies may rent an office, a desk or a hoteling desk in Innovation York's accelerator space within the IBM-MCC. Innovation York also works closely with all companies in the space to connect them to academic researchers and create innovative research projects.
To find out more, please contact David Kwok, Entrepreneurship Manager (416) 736 2100 ext. 44939.