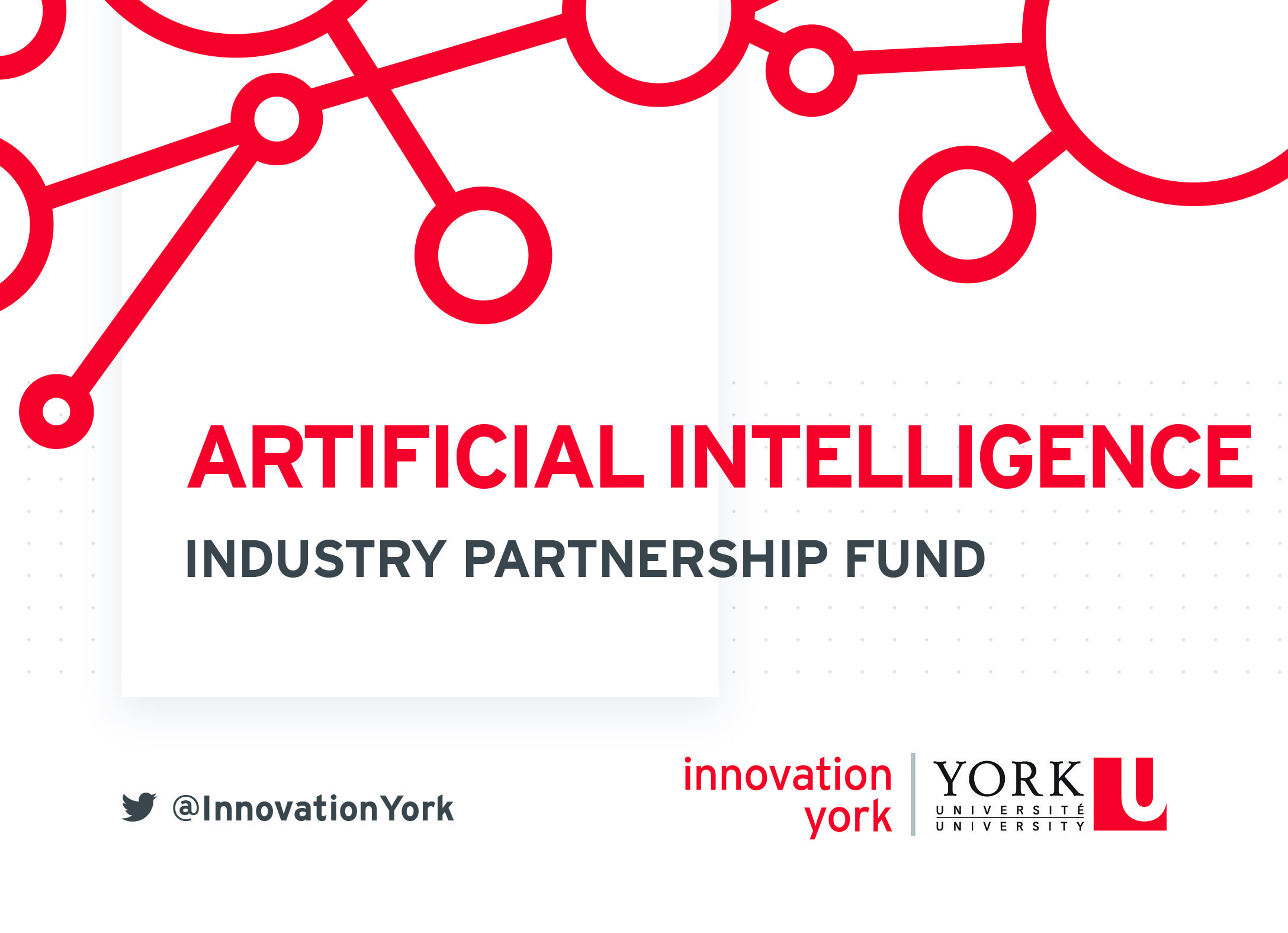 Applicants: Canadian small and medium-sized enterprises (SMEs), who are or will be, partnered with York faculty members.
For those requiring assistance finding a partner, please contact Rachel Sung, Industry Engagement Coordinator, sungr@yorku.ca

Application Deadline for Unpartnered SMEs: May 21, 2021, 4pm EST
Full Application Deadline: June 11, 2021, 4pm EST
Funding Amount: Up to $12,000 per selected research project (no funding to industry partners).
Project Length: 2 to 4 months
Use of Funds: To execute industry-driven research projects in Artificial Intelligence / Machine Learning. The funds can only be used toward student stipends. Travel, living expenses and seminar costs are ineligible.
Eligibility:

The industry partner must be a Canadian SME with up to 500 employees, capable of exploiting the results of the research.
The industry partner must be in business for a minimum of one year and have an assigned NRC IRAP industrial technology advisor (ITA).
The industry partner must come with a clear research problem relating to artificial intelligence and a relevant dataset.
The research project must be jointly supervised by the faculty member and the industry partner, with the work being performed by Masters, PhD or PostDoc.
Intellectual Property
All background intellectual property belongs to the inventor/owner. As required by NRC IRAP, all intellectual property developed under this project belongs to the industry partner.
Impact
We anticipate the impact for the company will be the development of an AI/Machine Learning Proof of Concept or working prototype.
The goal is to have projects funded under this program evolve into larger long-term research partnerships.