Innovation York Entrepreneurship's Perks
There are many benefits to working with Innovation York Entrepreneurship, but our perks package is key. Check out all of our great partners and the exclusive programs you can access!

Access to the Toronto Startup Passport for 12 months at a 100% discount. This includes:
2 complimentary credits per month that can be used at any of WeWork's 274+ locations and applies to workspace or conference rooms in select locations from 9 am to 6 pm, Monday through Friday.
Ability to buy additional workspace after the first complimentary, monthly booking.
Access to the WeWork Member Network App which connects to more than 250,000 members.
Access to programming within WeWork spaces including panels and events and ability to host their own events as a way to drive awareness in international markets.
Business services and lifestyle perks available only to WeWork members.
To take advantage of this opportunity, register here

YSpace is York University's community innovation hub in Downtown Markham. Supporting a growing number of innovators by providing space for entrepreneurs and community members alike to collaborate and connect to resources within the University and throughout the York Region. Innovation York start-ups can:
Access to maker space and event space at a 25% discount
Access to our exclusive Entrepreneurs in Residence program
Access to premium event space
Dynamic incubator space with coffee & amazing community
One-on-one support to access resources for growth & scale
To take advantage of this opportunity, apply here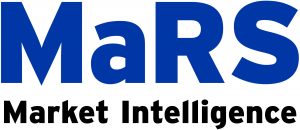 MaRS Market Intelligence Services provides secondary research data and reports from public and proprietary databases
free of charge
for eligible startups. Access to thousands of reports covering key technology clusters from vendors such as Frost & Sullivan, Gartner, MarketsandMarkets and Medtrack.Access MaRS' team of analysts and information specialists with industry knowledge of Information & Communications Technology (ICT), Health and Cleantech sectors.
Market research reports published by vendors covering ICT, Health and Cleantech
Data and statistics on consumer, industry and technology trends and market size
Unlimited number of requests (up to five reports per request pending availability)
To learn more about this opportunity, click here and contact us for next steps

Aird & Berlis LLP is a startup-friendly business law firm that provides local, national and cross-border legal expertise to startups and entrepreneurial businesses at all growth stages. Their relationships with financial institutions, government agencies and large multinational corporations can provide an advantage for your business. As well, their connections and affiliations, both in Canada and internationally, can enhance your ability to successfully complete major international financings and assignments. The lawyers in Aird & Berlis' Startups Group will help you get the right business structure set up, draft contracts properly and get the appropriate legal protections in place from the start to maximize the return on your business. Innovation York startups have access to:
Free one-on-one consultation
To learn more about this opportunity, click here and contact us for next steps
luminari operates a program known as #FinInTech, where they focus on helping early-stage Canadian startups become massively successful by providing access to financial know-how they often lack and can't afford.
Provinding a Part-Time venture trained CPA for free
Complete projects such as financial modeling, cash flow management, and operational process design
Regular check-ins to ensure smooth operations
To learn more about this opportunity, click here and contact us for next steps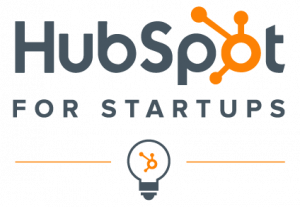 HubSpot for Startups Program is a software platform that helps you generate leads, close deals, manage your pipeline, and delight your customers at an afford rate. HubSpot offers a growth stack of products for customer relationship management, marketing, sales, and customer service: powerful alone, and even better when used together.
Hubspot CRM to manage your contacts, leads pipeline, and customers
90% off HubSpot's Marketing Hub Starter, Pro, or Enterprise software, HubSpot Sales Hub Starter or Professional software, and HubSpot's Service Hub, for the first 12 months, and 50% off for the next 12 months (Up to $40,000 savings over 2 years).
Startup Onboarding with tech set-up (reduced one-time $300 cost), dedicated strategy consulting, and round-the-clock support.
Access to world-class inbound marketing and sales training, education, and experts
Please contact us for details
NuBinary is a software development shop based in Toronto/Waterloo corridor. It specializes in building custom Cloud and IOT web-scale Applications, Mobile applications, MicroServices, Cloud Infrastructure and tech Consulting. We help our customers with market discovery, strategy and building customer driven software applications. We believe and breath in Agile Software development and bring about decades of cumulative experience in large scale cloud, web and mobile application development.
First 6 hours of mentoring, coaching and analysis sessions are offered at no cost to develop "scoping document"
Develop a master plan of action that includes competitive analysis and go-to-market strategy
Definition of MVP based off company's business objectives
Please contact us for details